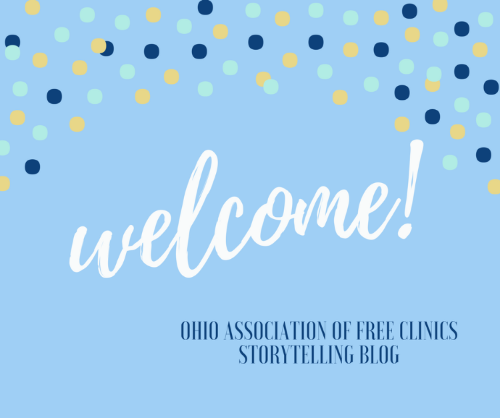 We're excited to announce the kick-off our new blog! Here you will find the heart warming, inspiring stories created every day in our clinics. You'll hear about those who volunteer their time and skills, those who rely on the care our clinics provide, and those communities who both benefit from and support the mission of the clinics. Together the stories of these people create the unique tapestry of Ohio's free clinics and are at the core of everything that we do.
Join us as we explore the impact free clinics have on the lives of individuals across Ohio. Become involved! – feel free to comment, share on your social media platforms, or email OAFC's AmeriCorps VISTA, Emily, at eodle@ohiofreeclinics.org.
Check back with us soon!
Photos and Quotes will be released on the 1st & 3rd Wednesdays
Blogs will be released on the 2nd & 4th Fridays