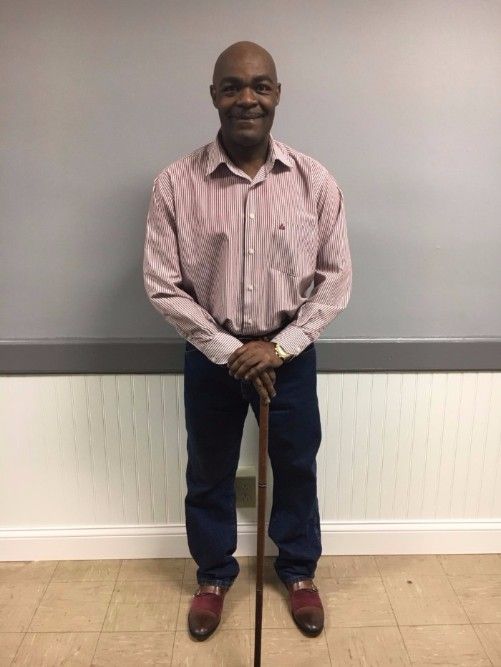 "If it weren't for a place like this, I probably wouldn't be alive", shares Levine with much gratitude. We met Levine at Midlothian Free Clinic in Youngstown, Ohio. Originally from Ohio, Levine just returned from living in Wisconsin where he had moved for a job. As Levine has learned, life comes at you fast and often changes your plans.
Levine experienced a stroke two years ago and rendering him "helpless and incapable of taking care of himself." Unsure of where to go Levine turned to Midlothian Free Clinic. At first, he "was concerned with how people would treat him." Much to his relief the clinic was able to provide him a full diagnosis and access to many resources. Levine says he's been able to utilize every aspect of the free clinic through care from doctors, physical therapists, and social workers. The clinic also provides vouchers for medications to be prescribed.
Through all of the assistance from the clinic, Levine is hoping to reach his goal of returning to work. However, Levine worries that if medical benefits return, he won't be able to find the quality care he was able to receive at Midlothian. Levine says the clinic has also worked with him on his diabetes and other conditions, completely unrelated to his stroke. "They tie it all together, your entire wellbeing", Levine exclaimed and he also stressed that "there's no judgement. They actually want to make you well again."
Levine's experience is reflective of many patients that receive care from Midlothian Free Clinic. Although each diagnosis may vary from patient to patient, the quality of care is consistent and Midlothian's efforts are greatly appreciated by those in need.