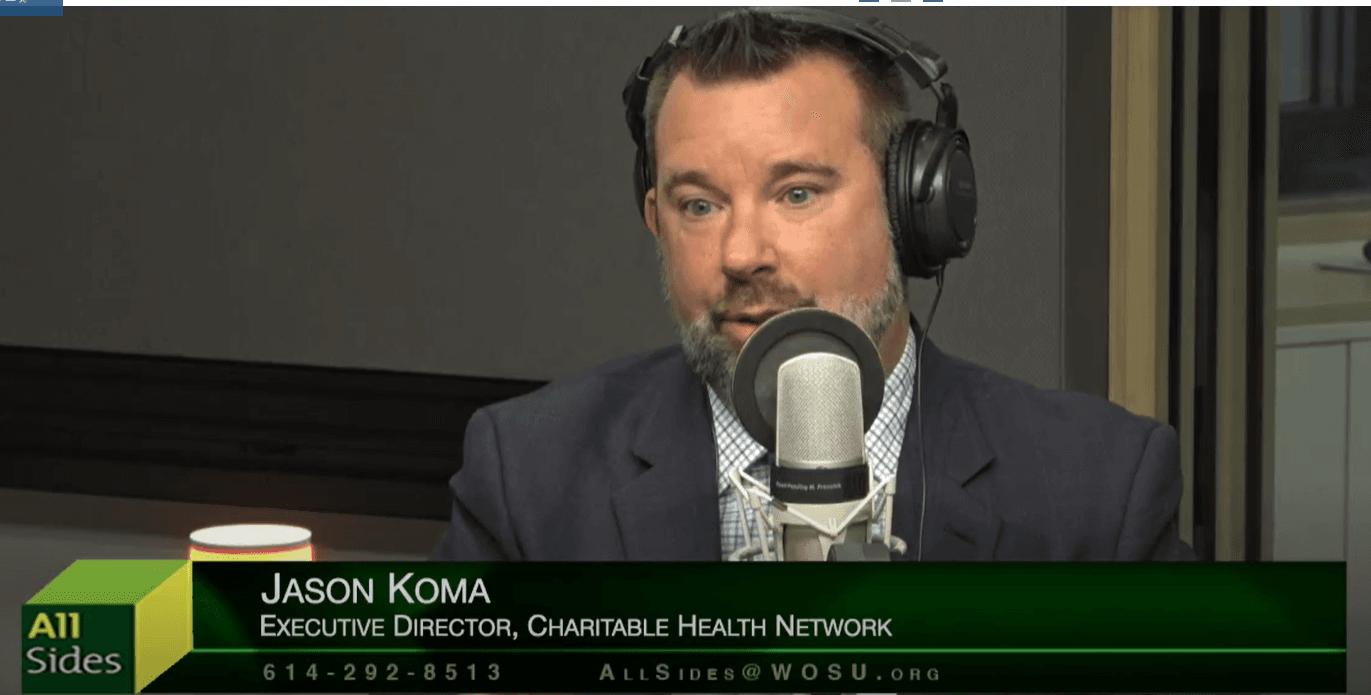 CHN Executive Director Jason koma appeared on All Sides with Ann Fisher on Aug. 9 to talk about the essential role CHN members play in the healthcare delivery system in Ohio.
All Sides is a live, public affairs talk show on WOSU public radio that is streamed live online and hosted on the Ohio Channel website.
You view the segment here (note: CHN's appearance is about 18 minutes into the show).