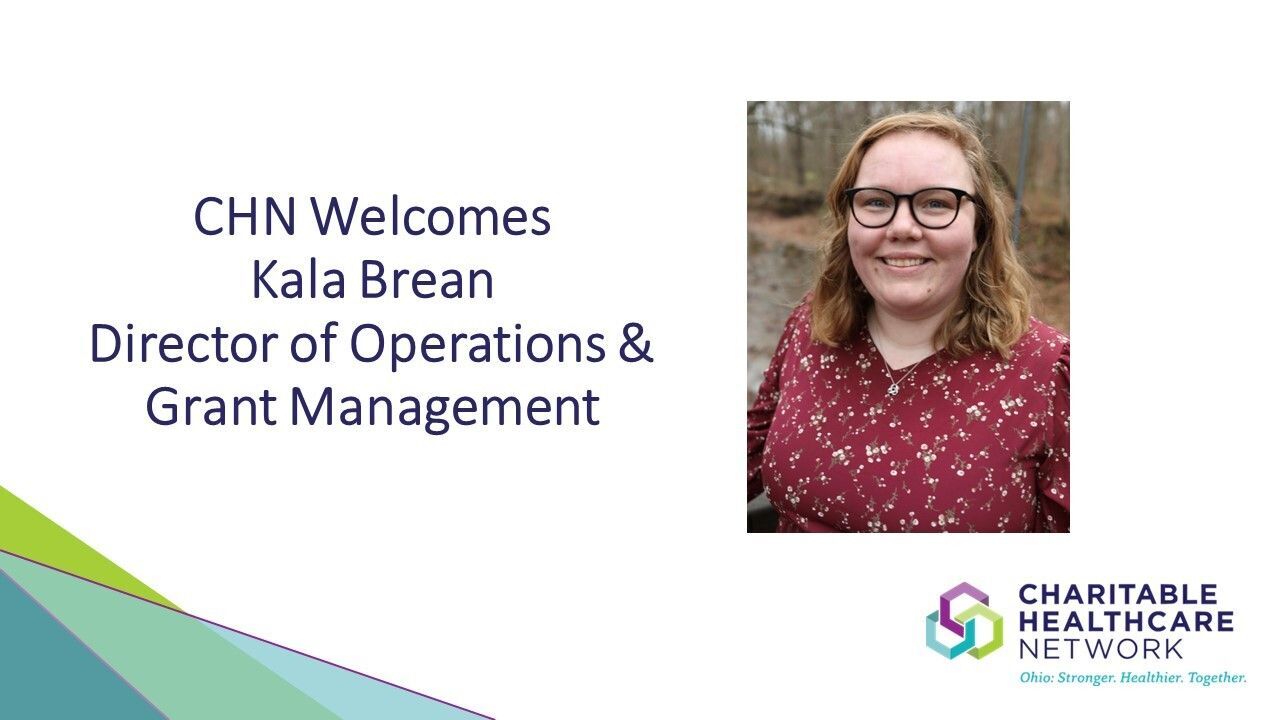 CHN is excited to announce the addition of Kala Brean to our team! Kala is CHN's Director of Operations and Grant Management where she will have oversight of the CHN Navigator program as well as provide operations support and leadership within the network.

Before joining CHN, Kala held the position of Social Service Director of The Salvation Army of Central Ohio. This position included the oversight of all Franklin County food pantries, learning centers, and emergency disaster relief. She also has experience working in the mental health field where she served in Ashland County. Kala is a licensed social worker and has a passion for people and the nonprofit field.

She holds an undergraduate degree in Social Work from Ashland University and is pursuing a Master's degree in Library and Information Science with a concentration in research development and analytical information studies from Kent State University. She resides in Grove City with her husband Sean.