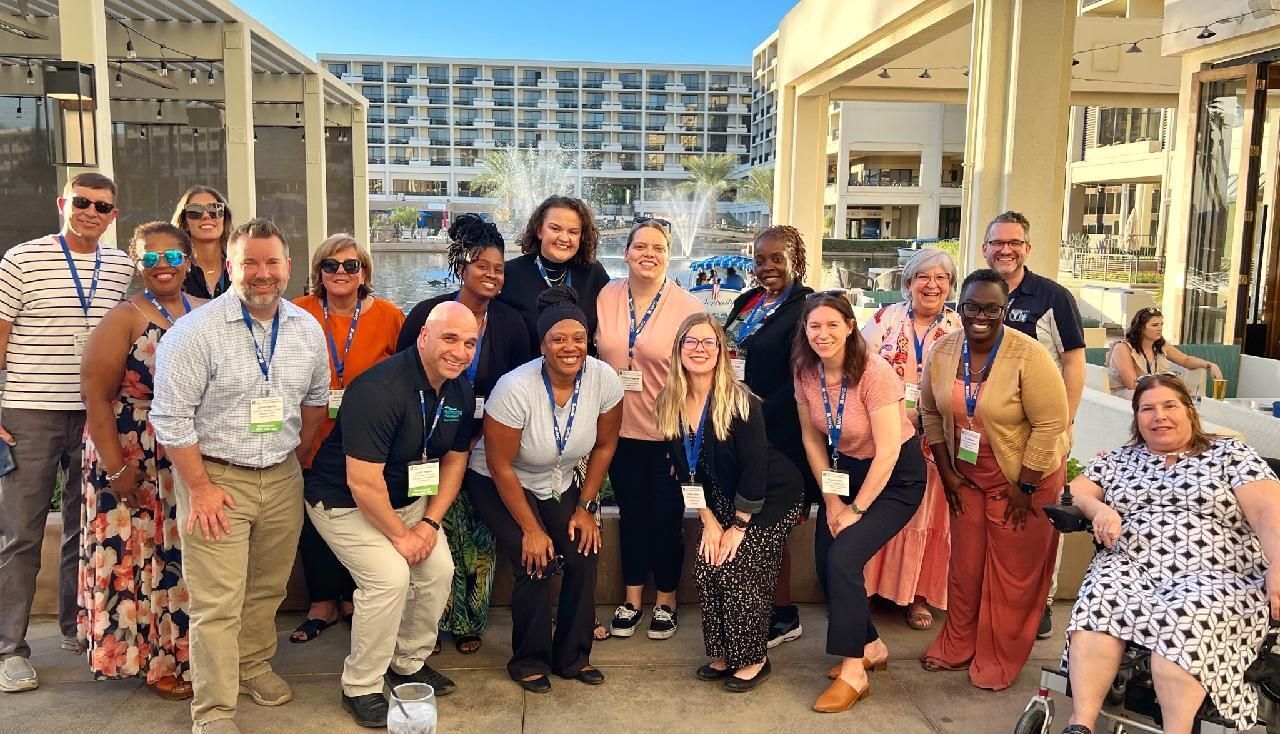 Ohio made a strong presence at the 2023 National Association of Free Clinics Charitable Healthcare Symposium. This symposium is dedicated to advancing the cause of Free and Charitable Clinics and Charitable Pharmacies in building healthy communities. The 2023 NAFC Charitable Healthcare Symposium was held on October 11-13th in Palm Springs, California, with the focal point of coming together to build healthy communities and empower those in need to live their best lives.
At their annual symposium, NAFC aims to bring together passionate individuals, including staff, volunteers, board members of Free and Charitable Clinics and Charitable Pharmacies, and related organizations, foster collaboration, share insights, and explore innovative approaches to improving healthcare access for underserved populations. The symposium included various engaging sessions, expert-led workshops and discussions, networking opportunities, and. more.
The Charitable Healthcare Network members, along with the University of Toledo CommunityCare Clinics and Columbus Free Clinic, delivered impressive sessions and poster presentations at the event. It was indeed a great couple of days of celebrating free and charitable healthcare providers!